The Skills Conference 2015
3 March 2015
9:00 - 16:00
The Skills Conference 2015 is a not-to-be-missed event bringing together tutors, co-ordinators, and managers to explore the current and future English, maths and ICT landscape and how this will impact on your organisation's success. Facilitated by some of the country's leading authorities and experts in learning, skills and funding, The Skills Conference provides a wonderful opportunity to share expertise and experiences in delivering Functional Skills andGCSE programmes in English, maths and ICT.
Attendees will gain up-to-date knowledge on policy, best practice and latest resources, from keynote speakers, engaging workshops, and invaluable networking opportunities.
The Conference will provide:
a national perspective on current GCSE and Functional Skills policy
up-to-date information on funding
examples of outstanding practice
effective delivery strategies for GCSEs and Functional Skills
case studies of Ofsted inspection success stories
practical examples of delivering GCSEs and Functional Skills to apprentices and adults
how the imminent general election's outcome may affect the skills agenda
an insight into the impact and importance of skills on the UK's jobs market and economy
opportunities for networking and knowledge sharing with Functional Skills practitioners
the chance to browse exhibition stands from leading education suppliers
Back for its seventh year, The Skills Conference 2015 promises to be the biggest and best yet — with a new venue, more delegate places, and high-profile speakers.
Even though we are further increasing the quality of The Skills Conference, we have decided to hold the delegate rate at for 2015 at just £95+ VAT.
EXHIBITORS               DOWNLOAD CONFERENCE BROCHURE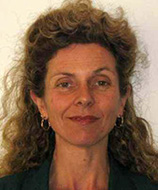 Marina Gaze is Ofsted's Deputy Director, Further Education & Skills, and is responsible for the continuous development of Ofsted's policy and methodology in this area. Previously, she was a Senior HMI responsible for Ofsted's further education and skills work in the East Midlands and Ofsted's judicial services inspections nationally. Marina has 13 years inspection experience of work-based learning, judicial services, colleges and community learning. She has 10 years of teaching experience as a programme director and director of a learning provider and six years as a chief external verifier. Marina developed and delivered Masters' degrees in inspection with the Institute of Education and University of Warwick.
Naomi Nicholson is Ofqual's Director of Strategic Relationships for Vocational Qualifications. She has been at Ofqual since 2011, working on the regulatory framework and risk analysis. She is now part of the leadership team developing Ofqual's regulatory approach to vocational qualifications. Her career started in the voluntary sector as a support worker at a women's training centre. She went on to work as legal advisor to asylum seekers and refugees and then moved into the civil service in 2009. At the Government Equalities Office she developed a cross-Government strategy on the violence against women third sector and then came back into education, working on National Curriculum test development at the Qualifications and Curriculum Authority.
Stewart Segal was appointed to the role of Chief Executive Officer of AELP in 2013. Stewart has worked in the funded work based learning sector for over 20 years and in particular has supported AELP since its formation. Stewart worked as an independent consultant within the training sector, working with a number of training providers and colleges specialising in business development and funding issues. Following a background in HR and general management in the private sector Stewart joined Hertfordshire Training and Enterprise Council in 1994 as Chief Executive until 1998 when Stewart joined Spring Skills as Chief Executive in 1998. Spring Skills was then largest independent training provider in the sector involved in the delivery of a range of programmes in the service sectors such as retail, customer services, hospitality and business administration.
Dame Asha Khemka has dedicated a lifetime's service to further education and is possibly one of the most prominent figures working in the sector today. As founding Chair of AoC India, Dame Asha has spearheaded developments between the Indian Government and UK Colleges. She has accompanied several ministerial delegations to the sub-continent and was part of the largest ever Prime Ministerial delegation to India in 2013. As a sector leader, Dame Asha sits on numerous boards and committees including The Association of Colleges, The Education and Training Foundation, City and Guilds, the Indo British Trade Council, Derbyshire and Nottinghamshire Local Enterprise Partnership, and The University of Nottingham Council. As Chief Executive of West Nottinghamshire College Group since 2006, Dame Asha has steered the college to become one of the most successful in the UK. The college group is now a multi-million pound business in its own right, making a difference to over 30,000 young people and adults who study there each year. Dame Asha is passionate about furthering the aspirations and ambitions of young people; in 2008 she founded the Inspire and Achieve Foundation, a charity dedicated to transforming young people's lives. Dame Asha's contribution to further education has been recognised by numerous accolades. In January 2014, Dame Asha became the first Indian born in living memory to be named a Dame Commander of the Order of the British Empire.
During his 40 years in Education and Training, Beej has worked in both the Secondary Sector and Further Education. With extensive experience at leadership level in schools and FE colleges he brings a wealth of knowledge and understanding to his consultancy role. As a Senior Consultant with Network Training he led and developed new leadership programmes for senior and middle managers in Further Education. He also supported FE providers, schools, private training providers and local Learning and Skills Councils in interpreting and applying new funding formulae. Over the last 15 years Beej has developed a range of training programmes and consultancy services in Funding Methodology, Alternative Funding Sources, Teaching and Learning, Quality Assurance, Performance Management and Improvement. He has also delivered a wide range of leadership and management development programmes for colleges, schools, private companies and local authorities. Much of his work has involved him in organisational development and change management and he has applied his knowledge and skills to major change initiatives in Poland and Lithuania as part of EU PHARE vocational education reform programmes. Achievements in these projects include: the establishment of NVQ assessment centres in Poland, introduction of new vocational curricula, teaching methods and management structures in pilot schools in Poland and Lithuania, and establishing the new vocational qualifications system in both countries. In January 2005 Beej became Director of Sector Training, which he created to meet the specific training needs of all personnel operating in the skills sector, delivered through courses, conferences, webinars or on an in-house basis. More recently he has developed new approaches to organisational development and performance improvement for groups of colleges and training providers, using techniques from other sectors. In December 2014, Beej retired from his role at Sector Training and is now a Director at the Learning Curve Group, and also working with e-Memoir on the development of web based CPD.
Vic Goddard is probably the most famous head teacher in the UK today, but it's only when you see him in his beloved Passmores Academy that you really witness how good he is. Vic came to the public's attention in TV's Educating Essex but his straight-talking, informal, light-hearted approach meant that some sections of the media (yes, you Daily Mail!) misunderstood what Vic was really all about – refusing to ever let a student fail. See Vic in action and you'll understand how passionate he is about young people, about education and about the privileged position he holds. 'The Best Job in the World' as he has famously written for our Independent Thinking Press. Vic commands respect not because of what he is but because of how he treats everyone around him – with compassion, with relentlessly high expectations and with an infectious belief that we all have something to offer the world. (Text courtesy of Independent Thinking)
Jan has been managing cross college English and maths for nine years, starting by inheriting a failing Key Skills remit which her team quickly improved by introducing robust quality and monitoring processes. She managed the Functional Skills team who collectively led the college through a successful transition to Functional Skills culminating in the team winning an AoC Beacon Award. Due to the ever increasing importance of maths and English in FE, Jan now has management responsibility for all cross college GCSE and Functional Skills.
Lesley Roberts is the National Education Manager for McDonald's in the UK – responsible for leading the National Education team in the delivery of the McDonald's Apprenticeship Programme, McDonald's Awarding Body and external engagement with schools and colleges in the UK. Lesley started her career serving on a range of Royal Navy ships before joining QuinetiQ in 2004. It was at QuinetiQ where Lesley grew her passion and further knowledge of vocational training and apprenticeships in the aerospace, defence and security industries. In 2009 Lesley was made Head of Apprenticeships and Vocational Training at Serco PLC. Under Lesley's tenure the programme increased from 6 per annum to 1,400 apprentices across 80 locations in 40 disciplines. Lesley is a highly regarded education professional and has chaired a variety of industry panels, including chairing the Apprenticeships Ambassador Network for the South West of England. Outside of work, Lesley enjoys spending time at home on the south coast looking after her many animals and taking country walks with her husband Mark.
Bob Harrison has had extensive experience in schools and colleges as a teacher, senior manager, Principal and Governor. He has worked with Head teachers and senior leaders in developing leadership skills for the National College of Teaching and Leadership College Principals Qualification and the Building Schools for the Future Leadership programme. Bob is also Vice Chair of Governors at Northern College and a governor of a Trafford school. Bob was made an Honorary Life member of CGLI for services to Vocational Education following 12 years as Chief Examiner, and has been Toshiba's Education Adviser for 14 years and is a writer, presenter and researcher on mobile learning, digital technologies and next generation learning. Bob was a member of the British Computer Society/Royal Academy of Engineering working group which redrafted the ICT National Curriculum to make it more "ambitious and challenging". He also chaired the computing expert group established by the DfE to support teachers and teacher educators in the transition to the new computing curriculum, and is now a member of UK Force (UK Forum for Computing Education). He is currently the Chair of the Teaching Schools New Technology Advisory Board, a HE/Industry/Schools/DfE/NCTL group which aims to ensure that the next generation of teachers have the necessary skills to prepare children for their lives as workers and digital citizens in the 3rd Millenium. Bob was a leading member of the Further Education Learning Technology Action Group and is now a member of the Ministerial Educational Technology Action Group chaired by Professor Stephen Heppell. Bob regularly visits the Palo Alto campus of Stanford University to research current developments and is particularly interested in the "education's digital future" at Stanford and is a judge at the Stanford Education Technology Expo. Bob is also a judge for the BIS Technology Strategy Board Learning Technology-Design for Impact fund. Bob represented the DfE at the INTEL STEM International conference in Jerusalem when he presented on the new national curriculum in computing. He is also a Board member of the National Institute of Adult and Continuing Education (NIACE) and the UfI Trust and is a Judge for the BETT Awards and TES FE Awards.
Patricia has a wealth of experience gained whilst working across a variety of sectors including: Education, Industry, Health Service, Youth Service and the Public Sector. Dedicated to Life-long Learning Patricia is interested in both Learner-centred learning and Learners' development and progression. In education she has taught on both Science and Humanities programmes and has designed and delivered courses in HE, FE, and Community Learning. Patricia has also been a Trainer, Mentor and Personal Tutor, and is always focused upon how any individual can best achieve success and fulfill their personal potential. Patricia is currently the Examination and Curriculum Assurance Manger at AIM Awards, a national Awarding Organisation. Patricia's voluntary roles have included non-executive board membership and she is currently a board member at Headway Derby.
Almost 40 years in education has given Rob Brown a wealth of experience and skills. Working as a school teacher – and later Assistant Head teacher – for many years allowed Rob to undertake a variety of responsibilities, which further ignited his passion for education and learning. A specialist in helping students who are disenfranchised with mainstream education, after his retirement in 2013, he set up an Educational Consultancy company, Castaway Education, and now works as an Educational Consultant for Black Country Wheels School in Dudley, who specialise in helping 14-16 year olds who didn't get on in conventional education, gain relevant qualifications to help them progress on to the next step.
Carol has over 12 years' experience in designing and delivering Skills for Life, Functional Skills, Family Learning, Employability and Customer Service programmes to adults and young people aged 16 – 18. She is a fully qualified teacher and literacy specialist, and first joined bksb Ltd in February 2012. In December 2013, she was installed as bksb Ltd's Education and Training Manager and is responsible for monitoring bksb English, ESOL, IELTS and international products. In addition to this Carol develops and delivers training programmes at events and to individual customers.
Matthew Illsley is one of bksb's English writers. He's a fully qualified teacher with experience of developing and delivering content and classes for Skills for Life, Functional Skills and GCSE courses in venues as diverse as schools, hospitals and secure mental health units. As part of the development team, he currently produces written content, images, videos, and games. He is also one of the presenters on bksb's annual nationwide tour, and alongside his work for the company he additionally teaches GCSE foundation mathematics at a local community college.
Kevin worked for nearly 20 years in management and logistics, working from shop floor to warehouse manager for a variety of companies and gaining qualifications in management and logistics. Kevin then left the corporate world to return to academia. He gained a first class honours degree and was then offered a place to study for a teaching post grad qualification, but decided to study for a PhD in mathematics. During this time he also took up the position of part-time lecturer teaching undergrads maths and IT and also, after many enquiries, started to tutor mathematics privately and worked with schools to raise the grades of struggling students. Kevin is also an exam marker for two exam boards, a question writer for a third and is in the process of writing a book to help deepen understanding for GCSE and A Level students.
For those of you on twitter, you can use the hashtag #skillsconf15 to tweet before, during, and after the event.
Should you require accommodation, there is a Holiday Inn Express located adjacent to the conference venue. For availability, please call 0116 249 4590.
Leicester City Football Club
King Power Stadium
Filbert Way
Leicester
LE2 7FL
Book a place on The Skills Conference 2015
The price for each delegate is £99+ VAT. To book your place on The Skills Conference 2016, please complete the form below.
Payment methods: Payment must be made within 30 days of booking, and before the date of the Conference.
Invoice: Please fill in the details below, and an invoice will be sent out to you
Cheque: Please make payable to 'bksb Ltd', and send to: i2 Centre, Hamilton Court, Hamilton Way, Mansfield, Nottinghamshire NG18 5FB
Credit Card: Please complete the details below, and someone will be in contact with you to take payment
Having trouble booking? Call us on 01623 413333.
Please complete the form below to make a booking enquiry:
Share